Dairy products are an essential resource of everybody's life. Our industry follows all the ethical and mandatory aspects to keep products pure and healthy. We prioritize safety measures in the process of production. Here the products are of superior quality and healthy for everybody. We never leave any stone unturned in maintaining the quality of the products. Our team has experienced experts who accomplish all the tasks in the best possible manner. Here international standards in the working environment. From technologies to innovations, all the required standards are followed.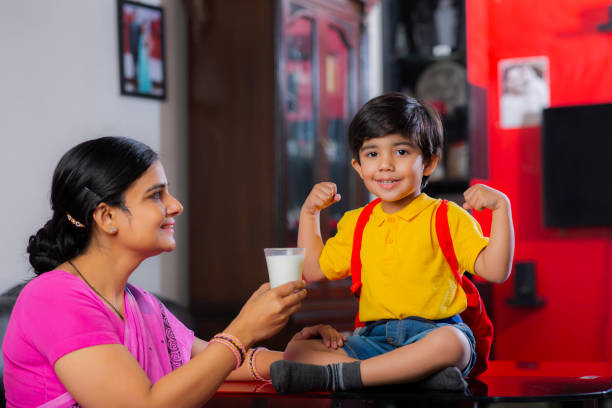 "The customer's contentment is our foremost priority", we always stick to this tagline by keeping in mind the perspective of the customers. We keep our and customers' vision in mind to come up with the best outcome! Innovation and implementation together bring perfection to the processing of products.
We prioritize following the current market trends of demand and supply and carry out the task drawing reasonable conclusions. A systematic and positive approach in the work process nips all the unnecessary thoughts in bud and saves time is what drives our belief. We understand the maintenance of health in today's era isn't an easy task. Diseases and symptoms are always on air. We keep our products enriched with all the essential nutrients considering safety at peak. All the nutrients, calcium vitamins and other minerals are checked accurately and ethically.
Being a provider of multiple varieties of products, we maintained qualitative standards of each product. We believe in keeping the working environment hygiene during the processing of products, as for every age, intake of dairy products is very essential. We prioritize the health of customers over anything and deliver fresh products.
In our belief, maintaining a bridge of trust among customers is always necessary not just for industry to yield good results but also following the needs of customers and working accordingly is helpful for the parties. Interaction and communication are the basic roots of every organization. In our process of implementation of ideas, we consider teamwork and proper planning. Throughout the entire process, the team keeps interacting with the concerned person to gain knowledge about the demands for completion of work and accordingly decides to come up with the best solution. We also keep ourselves connected with dietitians and scientists to check the quality of products at regular intervals.
We are never off work. Maintaining freshness and purity is highly significant in the dairy industry. Constant working also enriches us with gaining understanding which in turn helps in the application of innovative ideas. We work in a way that keeps us attentive and ready to take action if something happens unprecedented.
We understand the responsibility of maintaining the dairy industry. Without these products, it's tough to maintain life. Our team keeps on improving the standard and always yields exceptional results. Our transparency depicts our trust and ethics. Welcome to our industry and enjoy our fresh and pure products.